Pineapple Shirt, Shoes, & Pillow Covers – 40% off
This is the perfect sale for me.  If you have been to my home, you have seen my decor is tropical with lots of pineapples!!  I love the pineapple shoes and pillow covers!!
Everything is under $15.00
That means sneakers and t-shirts are a great steal this week!
Must Use Coupon Code "PINEAPPLE" at checkout.
Go HERE to start your shopping!
Tops & Tees from $8!
Lots of great deals!
Go HERE to start your shopping!!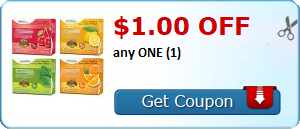 This is a manufacturer's coupon
$29.45 $17.68
Ideal for decorative engraving or adding security by personalizing your valuables

Engraves on metal, glass, wood, plastic, and ceramic

5-position calibrated stroke adjustment dial regulates engraving depth

Includes replaceable carbide steel engraving point

Letter/Number template included
 *~*~*~*~*~*~*~*~*~*~*~*~*~*~*
Sign up for Amazon Prime 30-day Free Trial
Amazon Prime is a special membership program that offers participants premium benefits for just $99 per year. You receive the ability to watch over  and TV episodes, anytime. Plus, receive FREE two-day shipping on mainland on millions of products with no minimum order size along with access to the Kindle Owners' Lending Library.
Click the banner below:
Sign up with Yerdle, verify through mobile and receive 35 Yerdle Dollars. It is that easy to get $35 in FREE Shopping money!! Yerdle is a secondhand shop where users can sign up to sell or buy new or used items.
+ getting the $35 FREE Yerdle many items will ship for free!
That means if you find items for $35 or less you will pay nothing!
Yerdle's mission is to reduce the number of new things we all need to buy by 25%.
So how does it work?
Post a pic. Take photos of stuff you once loved but don't need anymore. Check your closet, garage, or kitchen – you'll find plenty of things that someone else could use.
Let it go. Ship your item to its new home in 5 days. We provide pre-paid UPS shipping labels to make it easy. Anything under 10lbs can be shipped on Yerdle.
Get what you need. By giving your stuff on Yerdle, you earn Yerdle Reuse Dollars. We save you money by unlocking the value of things you already own, allowing you to drive your costs way down! We also subsidize our shipping, allowing you to ship items for 4, 5, or 6 bucks.
Here is what you need to do: 
Go HERE to sign up for Yerdle
Confirm your account through mobile number
Login and start searching for new or used items.
Enter your shipping information at checkout
Enter your credit card payment info*
You'll see the $35 Yerdle credit automatically applied at checkout
Pay $0.00 for orders $35 and under
I spotted kids toys, fragrances, cooking accessories, clothes, shoes, household items and so much more!!
Go HERE to join Yerdle!

with code SHIP4FREE
Valid on 8/25/15 only.
There is many items that start from $1!  Including eyeshadows, lip balms, glosses, all over color stick and more!!
These make great gifts!
Go HERE to start your shopping!