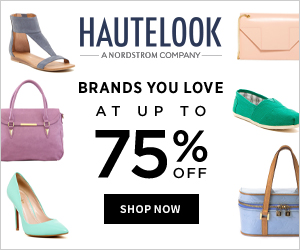 A member of the Nordstrom family, HauteLook is a premier online destination offering limited-time flash sale events at insider prices up to 75% off. Every day at 8AM Pacific, we launch new events featuring the best names in women's and men's fashion and accessories, beauty, kids' apparel and toys, and home décor. Membership is free and everyone is welcome. Simply enter your basic information and email address on our registration page, click "See Today's Deals"—and let the fun begin!
Up to 75% off designer brands you love
Up to 75% off luxury brands
Go HERE to sign up for HauteLook and get up to 75% off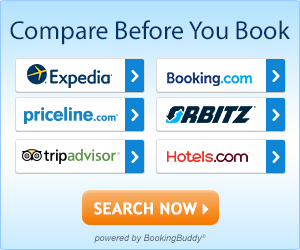 Save Time and Money on Travel. Compare for the Lowest rates for hotels, flights, Cars, Vacation Rentals, Cruises and more!!
Go HERE to compare shop for your next Travel arrangements!
Clearance Bras starting from $10 use promo code EXTRA50 = $5
Go HERE to shop and enter code EXTRA50 during checkout.
Offer valid 10/17-10/18/2014.

Material: gaze de paris

soft, warm and comfortable

Size: Approx. 44″ x 67″ Extra Large Scarf

Celeb Style Extra Long Scarf
*~*~*~*~*~*~*~*~*~*~*~*~*~*
Go
HERE
to see other deals that were recently posted from
Amazon
. Remember Amazon prices can change at any time and the supplier can edit shipping arrangements!
You will get FREE shipping with Amazon Prime or when you spend $35 or more with super saver shipping!
*~*~*~*~*~*~*~*~*~*~*~*~*~*~*
Sign up for Amazon Prime 30-day Free Trial
Amazon Prime is a special membership program that offers participants premium benefits for just $99 per year. You receive the ability to watch over 40,000 Movies and TV episodes, anytime. Plus, receive FREE two-day shipping on mainland on millions of products with no minimum order size along with access to the Kindle Owners' Lending Library.
 ****With the Storm Anna heading our way this weekend.  I am unsure any of you are having Garage Sales but if you are having one coming up – please make sure you advertise!  This is FREE advertising.  Don't pass up the opportunity!!  If you  have a Swap Meet booth on the weekdays please advertise as well!  Couponers love looking at what other couponers have for sale!!  We can also refer our non couponing friends and family to your sales!
Garage Sale and Swap Meet Booth List
for Week of October 17th – 23rd
Let's work together Shopaholics by advertising our Garage Sales and Swap Meet Booths.  Comment below with your Garage Sale or Swap Meet information!
Include your:
Name
Address (with town)
Day, Date
Time
 description of items!
Swap Meet Booth number
You can even go to Hawaii Shopaholics Facebook Page and advertise your Garage Sale or Swap meet booth!!
This will be a post I will be making every Friday so please if you or a family or friend have a garage sale please feel free to advertise on Fridays on the website by commenting below the Garage Sale post or on Hawaii Shopaholics Facebook Page.
Garage Sales are another way we can live frugally.  I find some wonderful items at garage sales and sometimes even brand new items!! Also if you are ever out and about and find some awesome deals at garage sales please share on Hawaii Shopaholics Facebook Page.  You can even add a picture!!
Good luck deal hunting Shopaholics!
Coupon Binder Supplies:
A lot of people ask where do I get my sheet protectors from for my coupon binder; therefore, I have decided to post all the information.
I purchase these sheet protectors for my coupon sleeves.
These are my favorite as they fit the coupons.com and other printable coupons in them perfectly.
20 (Twenty Pages) – BCW Pro 6-Pocket Page (Tall or Widevision Trading Cards)
 $5.89
20 (Twenty) – BCW Pro 6-Pocket Page (Tall or Widevision Trading Cards)
Holds 6- 2 1/2 X 5 1/2 Cards or Photos
Dimensions: Pocket 2 5/8 x 5 1/2 and Page 8 7/8 x 11 3/8
Made of heavy- duty Polypropylene. Made in USA!
Don't FORGET Albums & Portfolios – EACH Sold Separately …
For the Coupon Inserts coupons that are smaller the baseball card sleeves work perfectly
100 BCW 9-Pocket Plastic Sheets
 $19.99 $14.09
25 Ultra Pro 9 Pocket Page Protectors Fits 3-Ring Binder for Baseball and Other Sports Cards!
 $6.99
PVC-free material
This is great for coupon insert coupons, magazine coupons and peelie coupons.
Great for storing trading cards and organizing coupons
Holds up to 9- 1/2 3 1/2 cards
Strong welds
Made in the United States
The really long and crazy wide coupons, I purchased some of these currency protectors to fit those coupons in.
Currency Protectors (10 sheets/$9.99)
Plastic Currency Protectors Holds 3 Bills per. sheet
This is great for the long coupons we find in magazines, tear pad coupons, or samples that are mailed to us with long coupons.
Designed for 3 ring binders
(10 sheets for $9.99/Holds 30 bills)
Great for Novelty Money!!
Case-it Large Capacity 3-Inch Zipper Binder, Lavender, D-146-LAV $27.63
3-ring zipper binder with 3-inch O-rings
5-color tabbed expanding file
Gusseted zipper allows access to inside file
Built-in handle and shoulder strap
Unique angled zipper design for easy opening and closing
Avery Big Tab Insertable Plastic Dividers, 8-Tab Set, 1 Set (11901)
$2.48
Larger size inserts let you use large fonts or more lines of text than on typical inserts
Secure indent point at the base of the tab keeps your insert from slipping out
Assorted colors stand out to help you find the right section quickly
Create custom tabs with a free template from avery website
Translucent plastic provides extra durability
Of course I play Swagbucks to earn all my Amazon spending money!
My coupon binder has a sheet protector in the front so that way while I am shopping I put the coupons I am using in the front sheet protector.
My tabs are organized as:
Medicine
First Aid
Deodorant
Hygiene (Oral and Feminine)
Shave and lotion
Hair
Cleaning
Paper
Laundry and Dish washing Detergent
Bags and Storage
Batteries
Misc
Protein
Baby or Pets
Snack foods
Beverages
Breakfast Foods
Bread, Tortillas, Taco Shells
Pasta
Canned Foods
Seasonings and Condiments
Refigerated Foods
Meat
Frozen Foods
I have a second binder for Store Coupons like Target, Make up coupons, Rain Checks and Rebates.
NEW SavingStar eCoupons
You can load these coupons onto your CVS/Longs Drugs Extracare card or Kmart Shop Your Ways card
OR
You can purchase these items from Target, Walgreens, or Walmart and submit your receipt and follow the instructions on how to do redeem for these coupons after you purchase the items from one of the three stores.
These coupons you will purchase than you will get your money back after the fact.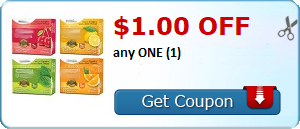 Save 100% when you buy ONE (1) 1.25 oz. packet of Ortega® Taco Seasoning. Check back every Friday for a new Freebie!.Expires 10/19/2014.Save 100%.
Save 25¢ when you buy any ONE (1) box of Ronzoni® Pasta..Expires 11/12/2014.Save $0.25.
Save 25¢ when you buy ONE (1) can of Ro*Tel® Diced Tomatoes. .Expires 11/12/2014.Save $0.25.
Save $1.00 when you buy any TWO (2) cans of Lucky Leaf® Pie Filling..Expires 11/12/2014.Save $1.00.
(Regular $28+)
Disney Junior features magical storytelling and playful activities from favorite Disney Junior characters. It encourages preschoolers imagination and learning through stories, play activities and fun games.
Use Promo Code: 3641
Valid Today ONLY – October 17th!