Join Julep and get the 4-pc Vampy Halloween Welcome box FREE ($58+ value)!
Is your Halloween style a little edgy? Create a killer Halloween look with Julep's new Vampy Halloween Welcome Box. This 4-piece box includes three can't miss Halloween polishes, a gel eye glider and some fun nail decals, too. You can snag these spooky treats for FREE when you join Julep's beauty box subscription – (just pay $2.99 shipping).
When you join Julep's beauty box, you'll get a box of brand-new, full sized nail color and beauty products each month – and you deserve it!
Julep is affordable. Every month you get more than $40 of full-size products for just $24.99 per month (tip – prepay for three months at a time and save $15).

Julep is the only customizable box of full-size, limited-run nail colors and beauty innovations. That means no surprises, no dupes or colors you don't like. You can see what is in your box each month and have the option of swapping out colors/products you already have or don't want.

Julep subscribers get 20% off all single product purchases, free shipping, early access to secret sales. If you are passionate about your polish, that adds up to some amazing savings!
Join Julep and get the 4-piece Vampy Welcome Box FREE ($50+ value) – just pay $2.99 shipping with code ENCHANT. Want an even better deal? Pre-pay for your first three months of Julep and get the Welcome Box and shipping FREE. Either way, you are going to LOVE Julep. Go HERE to order your FREE Welcome Box! 
All Pot holder & Oven Mitt sets $5.00 each
Regular $10.95
Ends Thursday, October 8th!
Go HERE to start your shopping!
+ Breast Cancer Awareness week at Flirty Aprons ends October 12th and you can save 40% and get free shipping on womens and girls pink aprons.
Aprons from $9.95!
Go HERE to start your shopping!
RewardsSurvey – $2 Magazine Special Offer
NEW SURVEY!
*There are different surveys in your account after you answer the Jeans survey, pick the one you want. My favorite is the All You Magazine! 
Answer 4 quick multiple choice questions about JEANS and receive a special thank you valued at up to $100 (exclusively for U.S. residents)

You will be able to select from a ton of different magazine for only $2!  All You Magazine is included for only $2 for 11 issues!
Go HERE to start your survey.
$7.99 $3.99
Monogrammed key chains in so many color combos!
Please enter your monogram as follows:  FIRST, LAST, MIDDLE
If you do not want the traditional monogram, then type in the letters how you want them. However you enter you monogram is how we will type.  We do NOT switch around the letters
Shipping is $2.99 for the first one and $.50 for each additional!
This deal ends October 9th!
Go HERE to place your order!

+ Free Shipping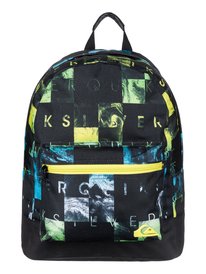 After promo code STOCKUP you can score:
Hats as low as $7.20
Backpacks as low as $11.40
Shirts as low as $7.80
Boardshorts from $13.20
and much more!
Sale ends October 8th!
Go HERE to start your shopping and use promo code STOCKUP at checkout.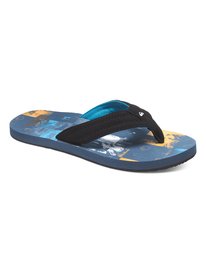 with code FALLARMPARTY
Coupon Code: FALLARMPARTY will drop the price from $9.95 each to $4.95 each and FREE SHIPPING.
Many of these come in sets, not just single bracelets, so for under $5 you can get a great arm party going on.
Some of these bangles have semi-precious stones, some are inspirational and others have 10 pieces in the set. There are 1000's of different combinations you can create to show your "Cents of Style."
Go HERE to start your shopping!
Items start from $.99
Lots of Tees from $4.99
Today Only – October 7th
Go HERE to start your shopping!
+ Celebrate Crazy 8's 8th Birthday and get 30% off all regular priced items at Crazy 8!
Ends October 8th!
Go HERE to start shopping! 
Find your favorite Teenage Mutant Ninja Turtles Half Shell Heroes!
Half-Shell Heroes are ready to rescue New York City, facing enemies more dangerous and pizza more delicious than anything they could have imagined!
The TMNT Half-Shell Heroes are ready to go with your kids on whatever non-stop ninja adventure they have planned!
Playmates Toys, the company whose mission is to deliver high quality, safe, and innovative toys to the consumer, is proud to support this immensely popular brand through multiple lines of iconic and innovative TMNT toys such as: Half Shell Heroes Basic Action Figures, Half Shell Heroes Vehicles, Half Shell Heroes Playsets, Half Shell Heroes Bathtime toys, Half Shell Heroes Special Feature Figures, Half Shell Heroes Soft Body and Role Play toys.
The TMNT Half Shell Heroes are available at retailers like Walmart, Target, Toys R Us, Amazon and Kohl's, so pick up your Half Shell Heroes today!
Go HERE to find your favorite Teenage Mutuan Ninja Turtles Half Shell Heroes.