This is an extremely HIGH Value Coupon: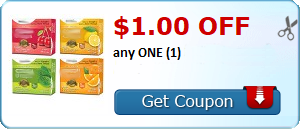 Save 100% when you buy ONE (1) 8 oz. can of Hunt's® Tomato Sauce. Check back every Friday for a new Freebie!.Expires 3/22/2015.Save 100%.
Save 75¢ when you buy TWO (2) Betty Crocker® Ready to Spread Frosting, Supreme Brownie Mix, Dessert Bar Mix, SuperMoist® Cake Mix, OR Cookie Mix (12.5 OZ OR LARGER)..Expires 4/30/2015.Save $0.75.
Save 25¢ when you buy any ONE (1) bag of milk chocolate Cadbury Mini Eggs®..Expires 4/15/2015.Save $0.25.
Save 25¢ when you buy any ONE (1) PAM® non-stick cooking spray..Expires 4/15/2015.Save $0.25.
Save 25¢ when you buy any ONE (1) Snack Pack® pudding..Expires 4/15/2015.Save $0.25.
Load coupons onto your CVS/Longs Drugs Extracare card or Kmart Shop Your Ways card OR you can purchase these items from Target, Walgreens, or Walmart and submit your receipt and follow the instructions on how to redeem for these coupons after you purchase the items from one of the three stores. These coupons you will purchase than you will get your money back after the fact.  Just click the picture of the coupon to go straight to the coupon to load to your card or account.
Custom state necklace for $11.95 & FREE SHIPPING
These are regular $24.95 and are super cute.
use coupon code HOME
These are extremely popular so go HERE to order yours!
New Code for Pampers Gift to Grow worth 10 points -FBRAWLLLL577815
and 5 free points – TWIT8989CCLLD15
Not a member yet?  Click HERE to become a member Pampers Gifts to Grow Rewards program and receive 100 free points toward your purchase of Pampers goods.  Earn points to redeem for rewards such as gift cards.  You can get codes from when you buy Pampers diapers, training pants and wipes.  You can redeem those codes for prizes including Diapers, baby toys, bottles, gift cards and more!
Already a member of Pampers Gifts to Grow Rewards, go HERE and enter code(s).
Enter these codes as many times as it will allow you to enter to earn more points:
CONGRATS2NEWMOM
GTGWELCOME10PTS
2BEGINEARNING50
GIFTSTOGROW4MOM
JOINNOW4REWARDS
WELCOME2VILLAGE
Pampers popular Gifts to Grow rewards program is as simple as 1, 2, free.
1 – Register online
2 – Purchase Pampers products and earn points
3 – Redeem your points for free gifts!
Simply join Pampers today and get started with 100 bonus points.
Click Here to join Pampers Gift to Grow!

with code SPRINGDAY
This offer ends March 22nd 11:59pm PT
Redemption instruction:
Take 15% off your next purchase for almost any deal on LivingSocial.com when you use promo code "SPRINGDAY".
Add Deal by clicking "Buy Now" button on the Deal information page.
Click on "Redeem promo code" during purchase process.
Enter code "SPRINGDAY" and hit apply. You may only use this code once.
The amount of the savings will be reflected on the final purchase confirmation page.
Terms and Conditions:
*Maximum discount of $20 Promo code must be used between March 20, 2015 12:00 a.m. (Eastern Time) and March 22, 2015, 11:59 p.m. (Pacific Time) Promo codes may only be used on new purchases and cannot be applied to previous purchases. Promotion requires a LivingSocial account, and is subject to terms and conditions found at here. Entire amount must be used in one transaction; no partial redemptions; may not be combined with any other offer. Promo codes not valid for ticket or Deal purchases required to be completed on a third party site. Promo codes may not be used on government provided services. LivingSocial reserves the right to cancel the promotion at any time. This offer is single-use and non-transferrable. If you return your purchase, you will be refunded the amount paid. Offer good while supplies last. Void where prohibited. Valid in the US and Canada only.
Go HERE to start your shopping!