Here is a list of coupons I printed today:
Which ones did you print that were not on my list?
High Value Coupons currently available on TableSpoon:
Sign up for the General Mills Tablespoon email and receive the latest coupons and deals, newest recipes and feedback from their featured bloggers.
Sign up for our email to get:
Our best recipes, how-tos and videos.
New recipes right out of the oven and into your inbox.
The latest coupons and deals.
Trending recipe ideas and ingredients from our featured bloggers.
Go HERE to sign up for FREE to print these high value exclusive coupons!
Both of these coupons RESET!
That means you can print 2 more coupons of each per computer:
***This is a high value coupon***
Up to 80% Off women's dresses, cardigans, and more during the Dress and Cardi Party Event at Eleventh Avenue!
Comfy Beach Dress in 3 different colors as low as $4.99
Animal Print Cardigans $7.99
Mint Hi Low Dress $7.99
Blazers from $9.99
Tutu Dresses as low as $7.99
and more!
Shipping prices vary but start at $2.99!
Go HERE to start your shopping!
Here is 3 more new SavingStar coupons!
These coupons you can either load to your store card or you can purchase at select stores and submit your receipt.  Click one of the pictures of the coupons below for more information: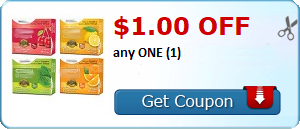 Save 75¢ when you buy ONE (1) BOX Trix® cereal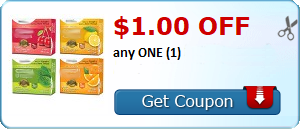 Save 50¢ when you buy ONE (1) BOX Honey Nut Cheerios® OR Honey Nut Cheerios® Medley Crunch™ cereal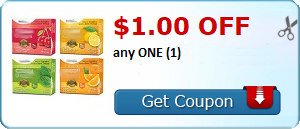 Save $1.00 when you buy THREE (3) Old El Paso™ products (excludes Old El Paso™ refrigerated, frozen, and soup products)
These 4 coupons RESET which means you can print 2 more of each per computer!
Sign up for a free Atkins quick-starter kit, including a carb counter and a printable BOGO coupon to get any Atkins product of equal or lesser value for free.
Lose weight the healthy way with Atkins. Request your free quick-start kit today and discover the benefits of Atkins' proven methods.
If you're looking to start a new diet, Atkins will send you a start-up kit for free. This freebie includes a quick-start guide, carb counter, and coupon.
Go HERE to get your FREE Atkins quick-starter kit!
$19.95 $6.95 + FREE Shipping!
BONUS 4 PACK – You will get 148 Balloons in assorted colors, 4 bunches of 37 balloons per pack. Each bunch can be hooked up to a hose and filled in seconds.

Save hours of time filling and tying individual water balloons. These will fill a whole bunch pre-tied at once in seconds!

Water balloons in less than a minute, Easy to use for kids and safe.

Perfect for summer time fun, outdoor games, water balloon fights, and more.

When the balloons reach the desired size just pull up on straws and the balloons drop into bucket and automatically seal and are ready for action! The hose fitting and water filling straws are not reusable and should be disposed of into recycling container.

Hose Attachment Filler and Balloons All in One
*~*~*~*~*~*~*~*~*~*~*~*~*~*~*
Sign up for Amazon Prime 30-day Free Trial
Amazon Prime is a special membership program that offers participants premium benefits for just $99 per year. You receive the ability to watch over  and TV episodes, anytime. Plus, receive FREE two-day shipping on mainland on millions of products with no minimum order size along with access to the Kindle Owners' Lending Library.
Click the banner below: