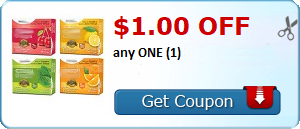 *~*~*~*~*~*~*~*~*
Load rebates onto your CVS/Longs Drugs Extracare card or Kmart Shop Your Ways card OR you can purchase these items from Target, Walgreens, or Walmart and submit your receipt and follow the instructions on how to redeem for these rebates after you purchase the items from one of the three stores. These rebates you will purchase than you will get your money back after the fact.  Just click the picture of the rebate to go straight to the rebate to load to your card or account.
$10.00 $1.99
There are so many styles and colors to choose from in this huge bracelet sale.
The styles available are cuff, bangle, wrap, beaded and chain.
At such a low price, this is your opportunity to add style and color to every outfit. They are perfect for stacking giving you many combinations to create!
Wrap them up for a holiday gift or stuff them in a stocking for a wonderful surprise!
Shipping is $2.99 for the first one and $.25 for each additional.
Go HERE to start your shopping!

The sale section has items starting from just $5.40 with items up to 50% off!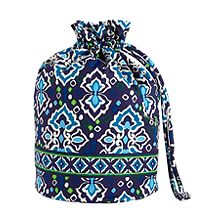 This is a great time to shop for a new purse, wallet, duffle, or even baby shower gifts!
Free Shipping is valid Today Only – October 8th!
Go HERE to start your shopping!

Enjoy $20 off one qualifying merchandise order of $20 or more with promo code FIRSTGIFT at checkout
This will make a great custom gift idea like custom stocking, custom photo calendar and more! Also, please note this promo code does NOT exclude sale items so browse around as it will make for some awesome deals!
Promo Codes ends October 13th!
Go HERE to start your custom order!
For the month of October the book Couponing in Hawaii will come with FREE Shipping!  That is a $3 savings.
Go HERE and submit $10 to ashlo17@aol.com.
Include:
All books will be signed by the Author (ME – Ashley Dougherty).
Books will be mailed via USPS by the next business day through media mail.  Media Mail can take up to 12 days to receive shipment.
FREE Shipping is through October 31, 2015.
Go HERE to submit payment via paypal to ashlo17@aol.com.
Today Only, Get 40% Off Regular Priced Items at Crazy 8!
Tanks as low as $4.99
Tees as low as $5.99
& much more!!
No promo code needed.
This is valid for October 8th ONLY!
Go HERE to start your shopping!
Yummy – Turkey Bacon or Turkey Sausage!!
$44.99 $15.62
Soft skin upper body

Move head left, right, forward & back for reactions

Articulated arms, original voice with sound effects

Put banana to his mouth to activate special function
*~*~*~*~*~*~*~*~*~*~*~*~*~*~*
Sign up for Amazon Prime 30-day Free Trial
Amazon Prime is a special membership program that offers participants premium benefits for just $99 per year. You receive the ability to watch over  and TV episodes, anytime. Plus, receive FREE two-day shipping on mainland on millions of products with no minimum order size along with access to the Kindle Owners' Lending Library.
Remember Amazon prices can change at any time.
Click the banner below to sign up for a FREE 30-day Amazon Prime Membership: