This will make for a good deal at Target with 50% off Cartwheel coupon!
Have FUN with your Chiquita Jingle ringtone and look for the Chiquita Jingle Sing-Off contest starting later in April.
You do not need to join the mobile club to get the free ringtone. Just click the "Download Ringtone" button.
Go HERE to download the free Chiquita Jingle ringtone for your mobile device.
$16.08
300 Frozen Rainbow Loom Bands

1 Frozen Roxo Rainbow Loom Tool

6 Roxo Frozen Bracelets (3 Small & 3 Medium)

3 Roxo Rainbow Loom Adaptors (2 Single & 1 Quad)

Cutomize your own Bracelets & Rings from the movie Frozen.
*~*~*~*~*~*~*~*~*~*~*~*~*~*~*
Sign up for Amazon Prime 30-day Free Trial
Amazon Prime is a special membership program that offers participants premium benefits for just $99 per year. You receive the ability to watch over 40,000 Movies and TV episodes, anytime. Plus, receive FREE two-day shipping on mainland on millions of products with no minimum order size along with access to the Kindle Owners' Lending Library.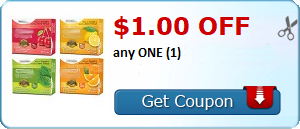 Load coupons onto your CVS/Longs Drugs Extracare card or Kmart Shop Your Ways card OR you can purchase these items from Target, Walgreens, or Walmart and submit your receipt and follow the instructions on how to redeem for these coupons after you purchase the items from one of the three stores. These coupons you will purchase than you will get your money back after the fact.  Just click the picture of the coupon to go straight to the coupon to load to your card or account.
Upcoming Coupon Events for Hawaii
Week starting April 13th
All Events are FREE and Kid Friendly!!
I have checked it out and many many restaurants in the Hawaii area are being added.  One of my favorite is Russo's in Ewa Beach and many more!  This is a great way to check out new restaurants!
Ends April 14th
Go HERE to get this deal!