Sign up with Yerdle, verify through mobile and receive 35 Yerdle Dollars. It is that easy to get $35 in FREE Shopping money!! Yerdle is a secondhand shop where users can sign up to sell or buy new or used items.
+ getting the $35 FREE Yerdle many items will ship for free!
That means if you find items for $35 or less you will pay nothing!
Yerdle's mission is to reduce the number of new things we all need to buy by 25%.
So how does it work?
Post a pic. Take photos of stuff you once loved but don't need anymore. Check your closet, garage, or kitchen – you'll find plenty of things that someone else could use.
Let it go. Ship your item to its new home in 5 days. We provide pre-paid UPS shipping labels to make it easy. Anything under 10lbs can be shipped on Yerdle.
Get what you need. By giving your stuff on Yerdle, you earn Yerdle Reuse Dollars. We save you money by unlocking the value of things you already own, allowing you to drive your costs way down! We also subsidize our shipping, allowing you to ship items for 4, 5, or 6 bucks.
Here is what you need to do: 
Go HERE to sign up for Yerdle
Confirm your account through mobile number
Login and start searching for new or used items.
Enter your shipping information at checkout
Enter your credit card payment info*
You'll see the $35 Yerdle credit automatically applied at checkout
Pay $0.00 for orders $35 and under
I spotted kids toys, fragrances, cooking accessories, clothes, shoes, household items and so much more!!
Go HERE to join Yerdle!

with code SHIP4FREE
Valid on 8/25/15 only.
There is many items that start from $1!  Including eyeshadows, lip balms, glosses, all over color stick and more!!
These make great gifts!
Go HERE to start your shopping! 

Mainland gets FREE Shipping
+ P.O. Boxes to Hawaii and Alaska receive FREE Shipping!
Go HERE to start your shopping!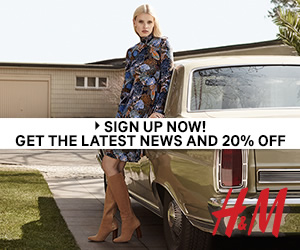 Don't get caught in a fashion dilemma. With H&M's Fashion News you can stay up to date on the latest trends and fashion must-haves. Our editors will provide styling tips and give you a sneak peak of the new merchandise, guest designer collaborations, exclusive fashion collections as well as special online & in-store offers.
Go HERE to sign up and get 20% off 1 item to use in-store and online.
This is a RARE coupon and will not last long!!
HURRY and print!!
Tell LeapFrog why your child is epic and be entered to win a $500 prize pack.
Enter the EPIC sweepstakes for a chance to win the fastest, most high performance tablet yet from LeapFrog!
Epic comes with access to premium LeapFrog content and select Android apps, 2MP Front & back cameras plus 480p video recorder, and over 25 apps at a $150+ value.
Get access to educator approved kid favorite Android™ apps, Kid-safe web and age-appropriate experiences with LeapSearch™, and no in-app purchases or 3rd party ads.
Winners receive:
A $500 epic prize pack will be given away each week and includes:
LeapFrog Epic tablet
LeapFrog app card
Visa gift card for an epic adventure
LeapFrog water bottle
LeapFrog tote bag
Go HERE to enter the sweepstakes.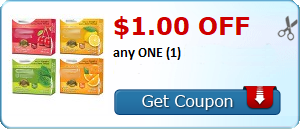 *~*~*~*~*~*~*~*~*
Load rebates onto your CVS/Longs Drugs Extracare card or Kmart Shop Your Ways card OR you can purchase these items from Target, Walgreens, or Walmart and submit your receipt and follow the instructions on how to redeem for these rebates after you purchase the items from one of the three stores. These rebates you will purchase than you will get your money back after the fact.  Just click the picture of the rebate to go straight to the rebate to load to your card or account.